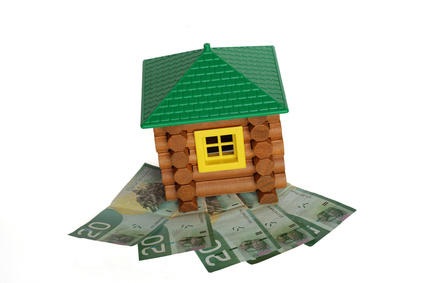 Just as the name suggests, a cash back mortgage is a deal where the lender gives you a cash rebate when the mortgage closes. You could get the cash up front, that is before you start making your monthly mortgage repayments or not. It all depends on the lender.
If you continue your mortgage to the end of the negotiated term of the contract, you won't pay the cash, back to the lender directly. It is paid in the form of high-interest rates on the entire mortgage; a characteristic of Cash Back mortgage deals.
When could it be ideal to take this mortgage?
Since you will be paying higher interest on your mortgage as compared to other borrowers, you may be deterred from settling for a cash back mortgage. However, there are instances that you may need to consider it. They include:
When you received a helping hand in making the down payment on your house but need a financial boost to be able to take the responsibility of homeownership
You could consider it if you had to withdraw the down payment out of your RRSP. You may need additional cash to pay other expenses, e.g. moving, legal, closing costs, etc.
You need a few extra bucks to act as a buffer for a few extra months as a new home owner. You may need the money for renovating, furnishing, etc.
You could consider a cash back mortgage when looking at short term costs that come with a mortgage, e.g. administration costs, set up fee, etc.
When hunting for the ideal mortgage for you, you should always take interest rates into consideration, most importantly. If the cash back mortgage deal offers you a similar rate compared to other mortgage options, then, a cash back mortgage, may be a great start for you in homeownership.
Before you settle for any mortgage deal, you will have to analyze the benefits of the options in the short and long run.